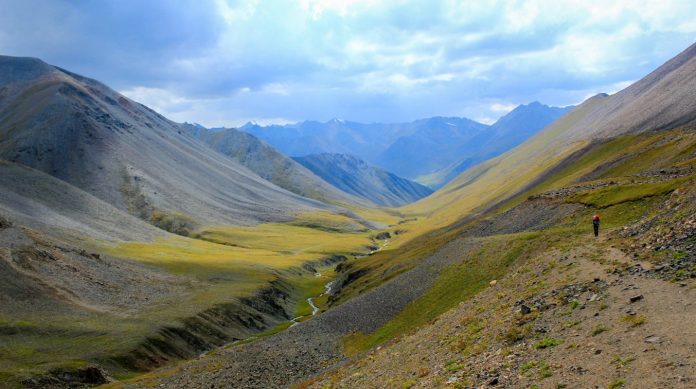 The project «Promoting Energy Efficiency and Renewable Energy Production in the Community Based Tourism Sector in Central Asia» of the European Union's SWITCH Asia programme aims to reduce the carbon footprint in the tourism sector of Kyrgyzstan, Uzbekistan, and Tajikistan and aims to create an enabling environment for energy efficiency (E/E) growth and strengthen sustainable energy consumption and production based on renewable energy sources (RES) by MSME entities in the tourism sector at the community level.
The White Paper was prepared with the financial support of the European Union.
The content of the White Paper is the sole responsibility of BizExpert and, under any circumstances, cannot be considered as a reflection of the position of the European Union.
The distribution and use of this White Paper is welcomed, with attribution to the source required. While the full intellectual property rights to all publications of the Project belong to the European Union, and partial borrowing of materials imposes responsibility on the user in case of distortion of the primary meanings and texts.
Download 
---
CONTENTS:
ABOUT THE PROJECT	2
INTRODUCTION	5
SECTION I. OUTCOMES AND RECOMMENDATIONS.	8
1.1.	An effective matrix based on the adopted Law of the Kyrgyz Republic "On Renewable Energy Sources" and recommendations from the Roadmap	8
Case 1. Competitive procedures as an accepted mechanism and problems of access to basic resources.	10
SECTION II. DIRECTIONS OF POLICY IMPROVEMENT.	11
Hybrid systems and technologies, Microgeneration from renewable energy sources.	12
2.1.	Recommendations to the legislation on renewable energy.	12
Matrix 1. Comparative table of recommendations to the Law "On Renewable Energy Sources".	14
2.2.	Recommendations to the Law "On Energy".	17
Development of local energy supply systems and a mixed model of energy sector development.	19
Matrix 2. A comparative table to the draught law "On Energy."	21
2.3.	Recommendations to the draft law "On Tourism"	22
"Green Sticker" labelling of tourism facilities based on the Green facility sticker conformity assessment procedure (hotel, hostel, guest house, etc.)	24
Matrix 3.  Comparative table to the Law of the Kyrgyz Republic "On Tourism".	25
SECTION III.  Recommendations for inclusion in policy and strategic documents.	27
-	Goals, program documents (Program implementation plan until 2026)	27
SECTION IV. Recommendations for the inclusion of measures in the implementation of program documents.	30
5.2.	Improvement of the regulatory framework for the production and consumption renewable energy.	30
5.2.	Recommendations for inclusion in the draught industry programme of the Tourism Development Strategy until 2026 (Item 528 of the Action Plan of the NDP of the Kyrgyz Republic until 2026).	32
5.2.	Recommendations for the Renewable Energy Development Program or Microgeneration Development Program	34
Introduction of mechanisms to stimulate industrial cooperation and integration into value chains with the EAEU countries ("Energy Cooperatives").	35
SECTION V. General Recommendations	36
5.1.	Support of green tourism development infrastructure based on the production and consumption of clean energy based on renewable energy sources.	36
5.2.	Expanding the access of CBT business entities to financial resources.	37
5.3.	Improvement of the system of planning and placement of microgeneration facilities (including the engineering infrastructure of tourism facilities for CBT).	38
5.4.	State support for manufacturers and suppliers of technologically innovative renewable energy equipment for green energy.	39
APPENDIX 1.  GENERAL IMPLEMENTATION PLAN OF THE "WHITE BOOK OF CHANGES"	40